My wife and I recently came to the realization that we didn't have a nice place to store all of the things that we wanted to keep to remember our son Nolan who was stillborn.
So I asked my uncle to help us build a box from scratch. So we set sail for a whole weekend to learn the art of wood working.
The plan
My plan was pretty basic, we wanted to have a box that would fill a US letter paper that would resist through time. Our base material was russian birch plywood. It happens to be very resistant and all around pretty nice looking. We chose to make the box 13 inch x 10 inch x 7 inch which we thought had good proportion.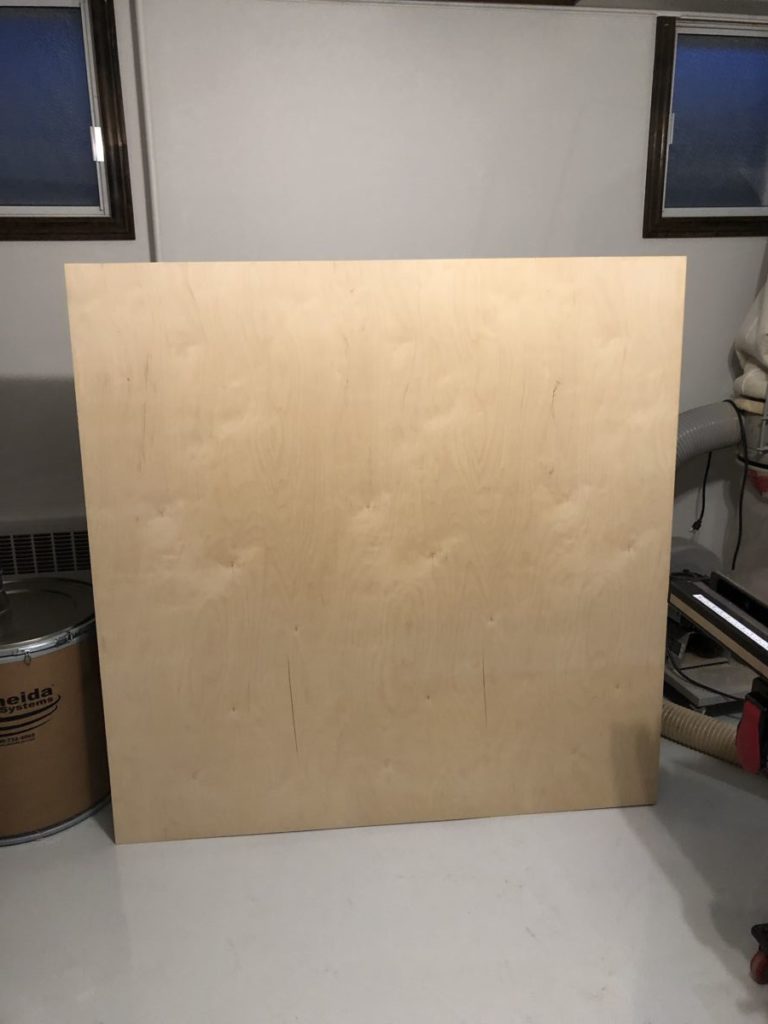 The execution
After we measured everything twice and had a good plan, we decided to start cutting. Again this is trickier than I was expecting as you need to move fast to make sure you didn't burn the wood.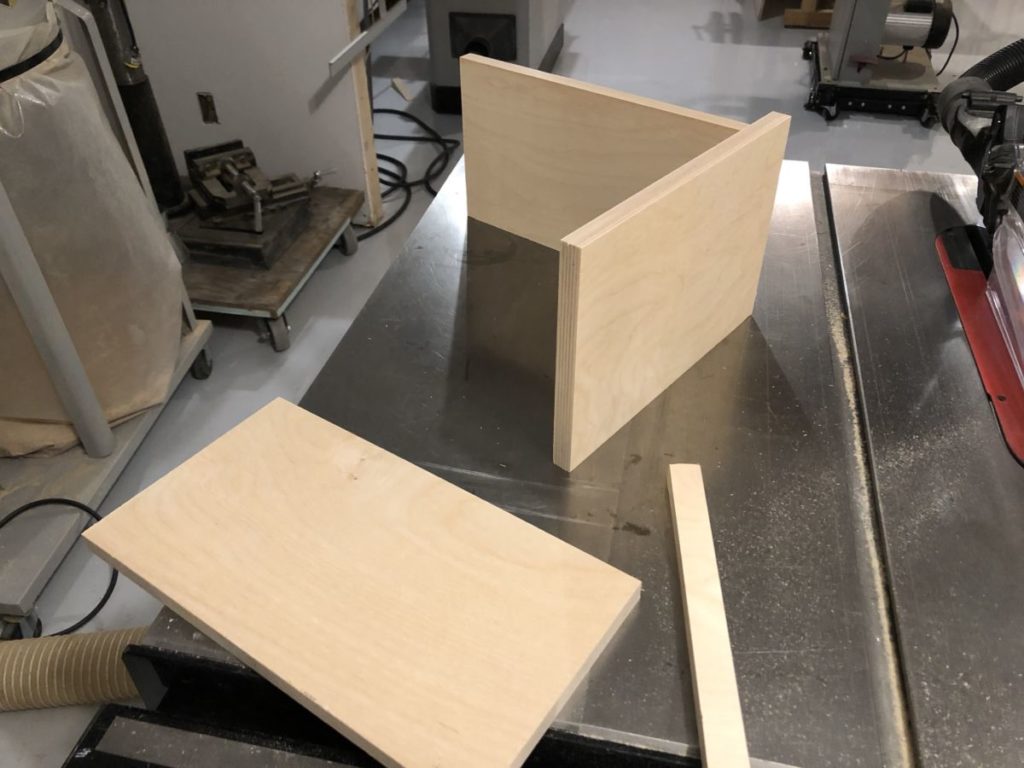 Once everything was cut to perfection. We needed to make the incision with the wood router to accommodate the bottom plate. Again, the right tooling makes all of this easier.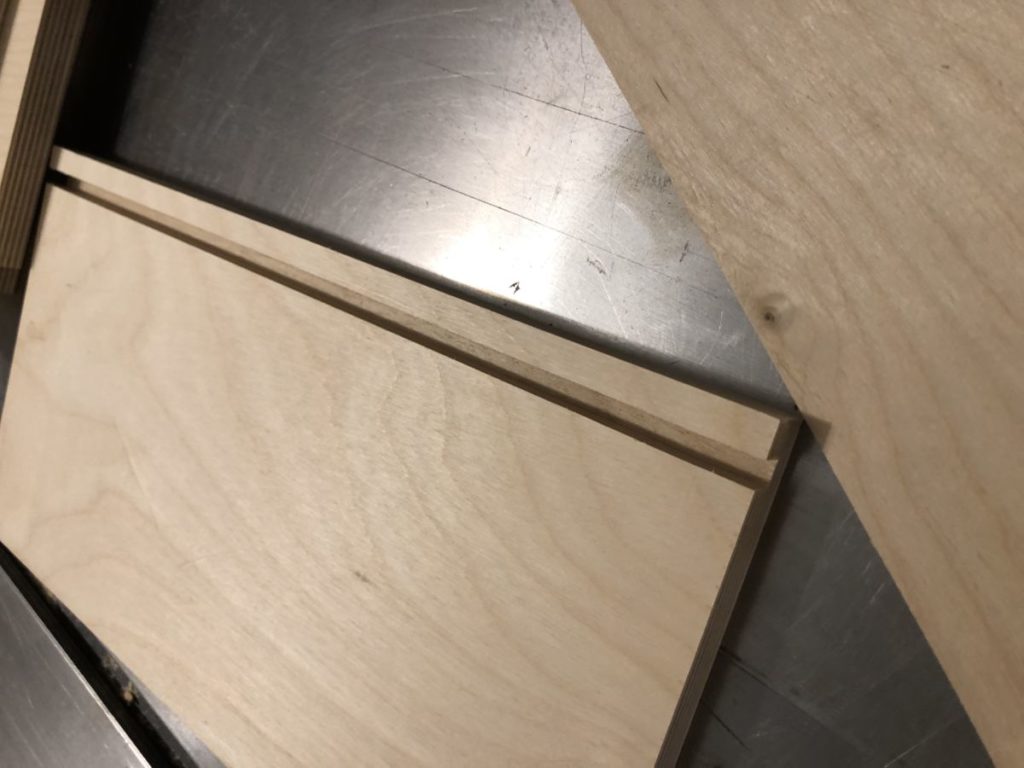 Once we had all of the piece together, we needed to start thinking about glueing. To make the process easier and to make sure no pieces of wood would slide during the glueing process we decided to use biscuits. Those are little piece of woods and sits between larger pieces of wood and holds then into place.
It was time to add some glue (but not too much!) and hold all the pieces together for a couple of hours.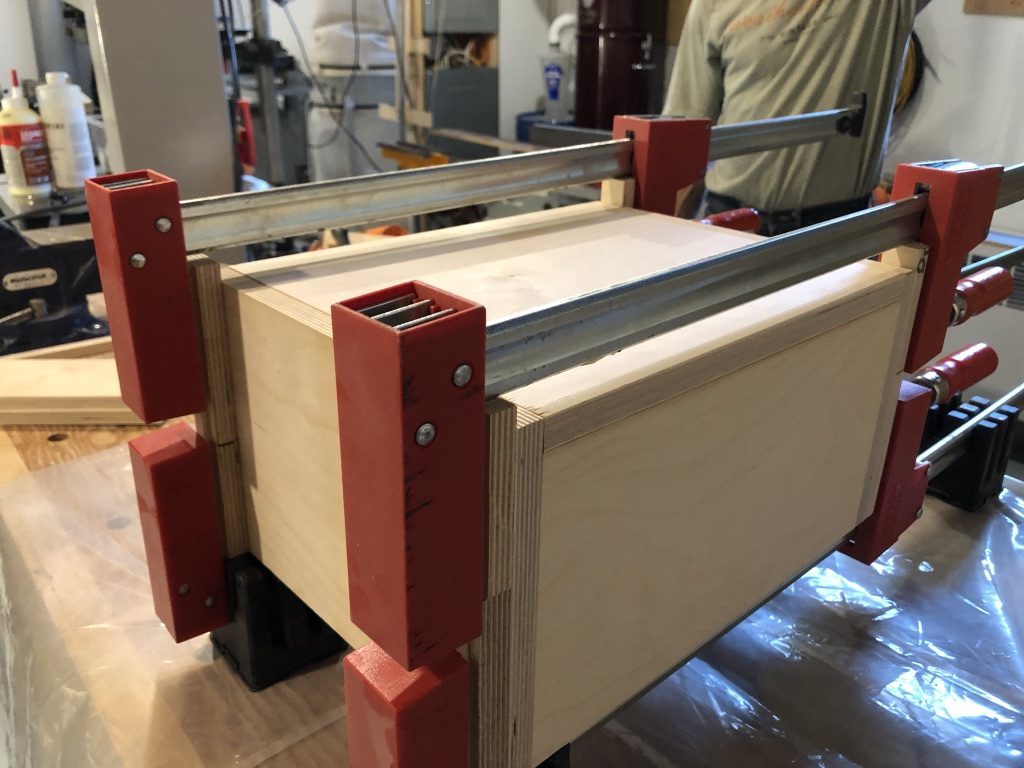 While this process was happening, it was time to focus on the lid. Since we chose an integrated hinge pin, we need to polish the back of the lid so it could open correctly.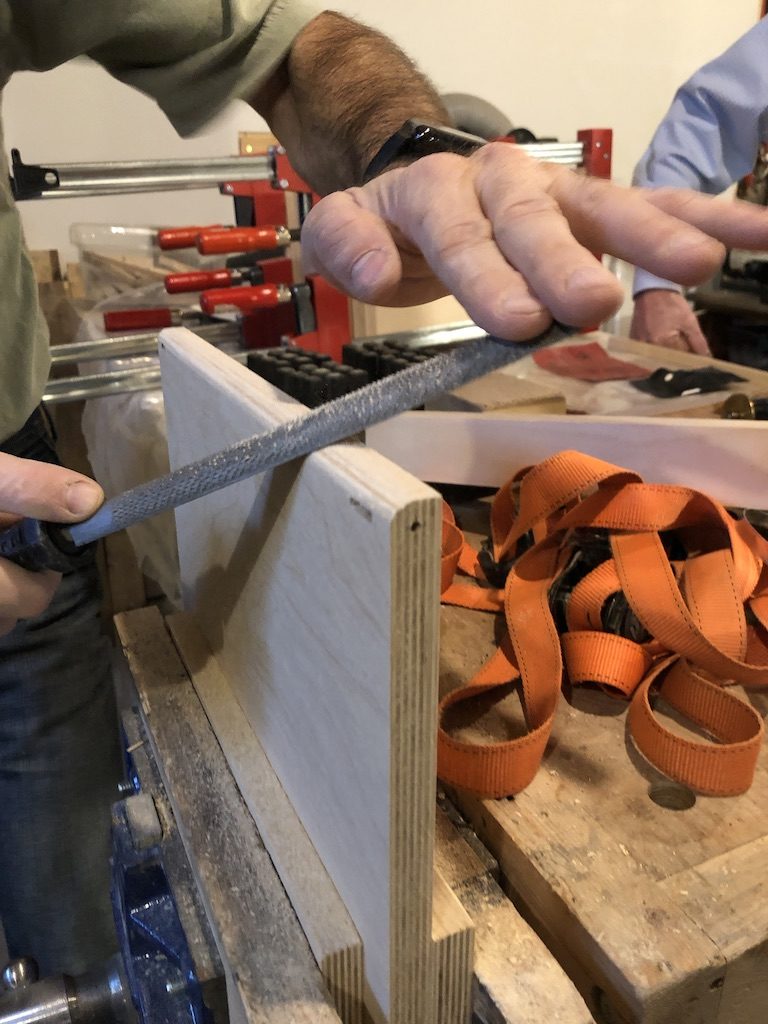 The final touch was to create a small hole to account for the magnet that would hold the lid close.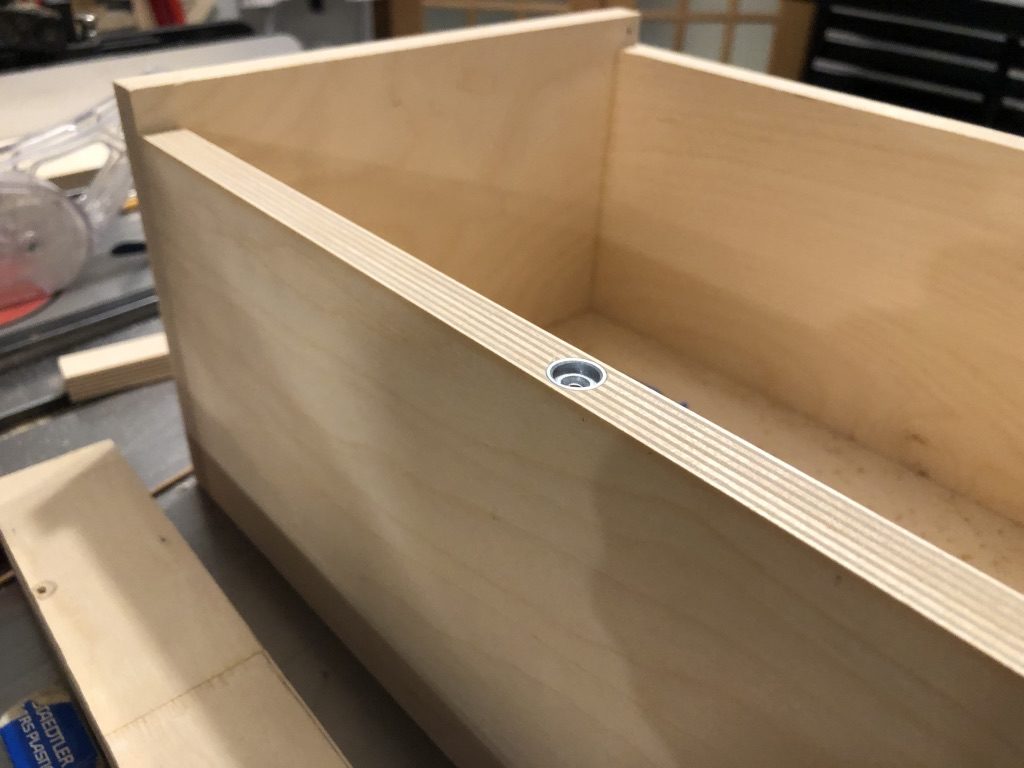 The (semi) final product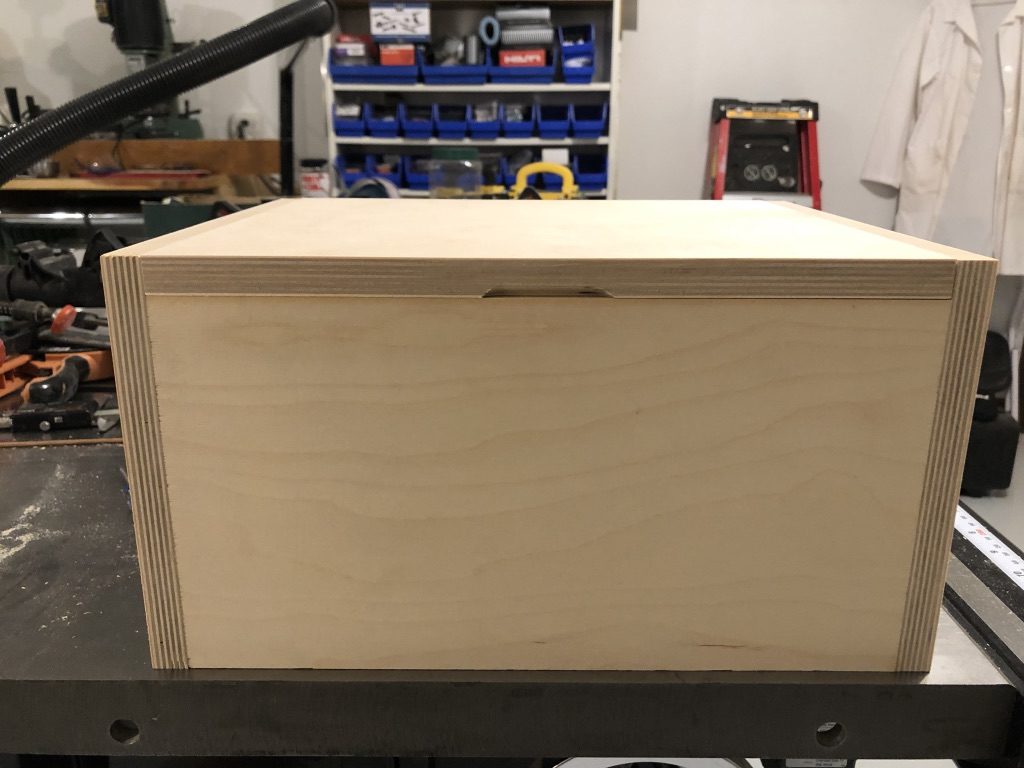 Next steps
We still have some work to do! We need to oil the box with a wood protector and engrave the lid with the name or our son. I'm very pleased with what we have been able to achieve with this so far!